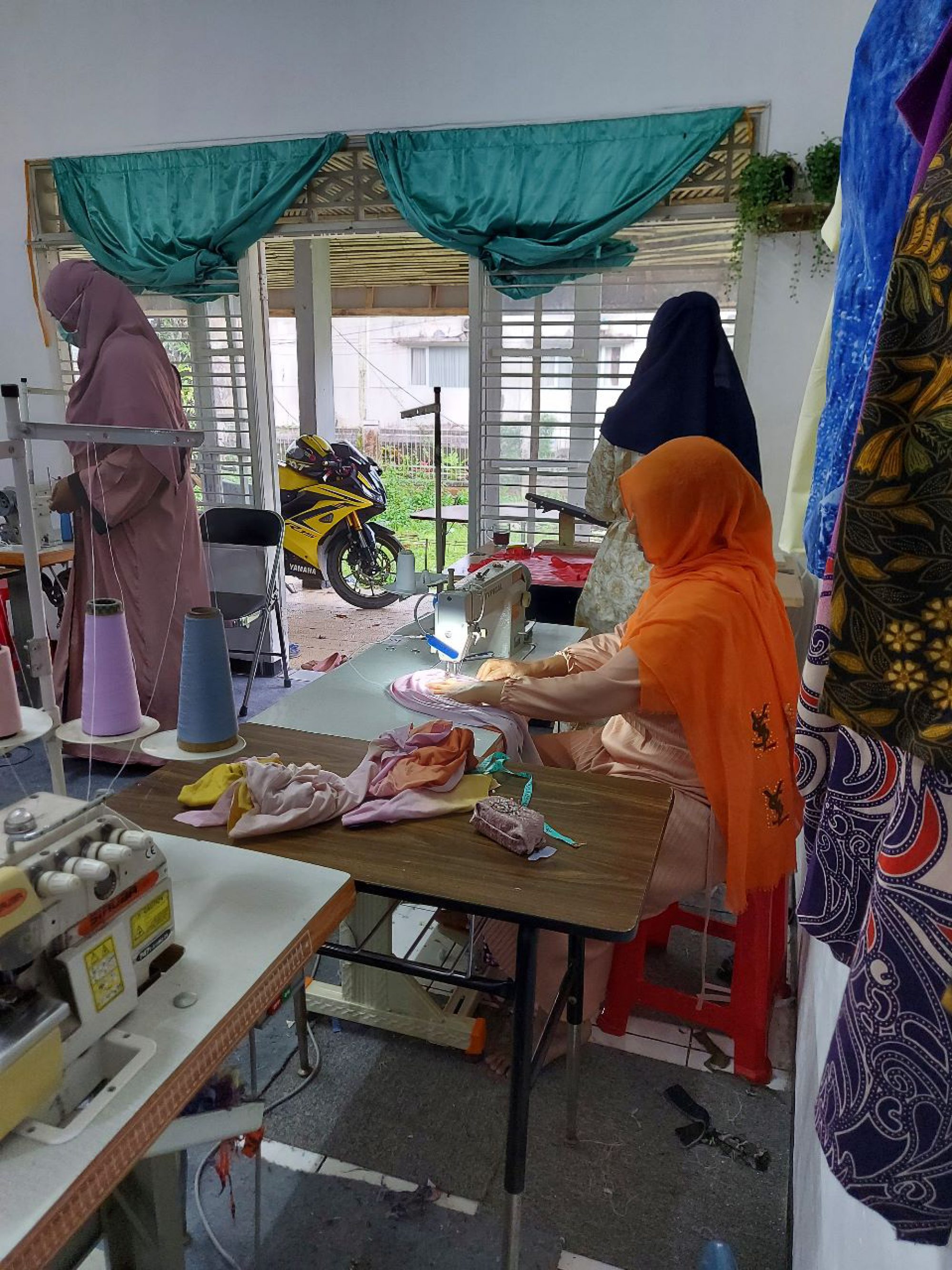 Community Empowerment in Bogor
What is Community Empowerment in JRS Indonesia?
Community Empowerment is an approach and process of re-negotiating power for refugee communities to strengthen the resilience of de facto refugees through collaboration and active participation, capacity building and provision of partial material support to maintain livelihood and psychosocial activities in the community.
Key aspects
Trust
Collaboration
Active Participation
Equality
Strengthening capacity
Accountability
Type of Service:
Provide partial tools and materials support for new initiatives
Provide Capacity building (coaching, training, peer support)
Provide partial transport support for 60 collaborators
Provide Venue and facilities at JRS Community Center
Type of project activity
Psychosocial activities (educational, vocational course, livelihood initiative)
Duration of Collaboration:
Non – regular activity: one time event, series of activity maximum 3 months
Regular activity: minimum 6 months, maximum 10 months
Collaborators:
Active member of Refugee-led initiative/group who manage activities (teacher, coach, trainer)
Work as team of at least 2 people with minimum ratio of potential participants 1:12
18 y.o. and over
Provide basic information of collaborator and participants (name, nationality, age, sex, disability, UNHCR number)
Willing to share knowledge and skills among collaborators (via coordination meeting)
Aligned with Child Safeguarding Policy (CSG) or any equivalent principles
Open to local collaboration initiative
Collaboration Flow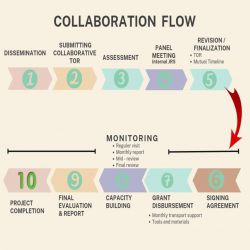 How to collaborate?
For further information, you can reach us via phone/WhatsApp at 082225503087 (Elis)
Our Team:
Elis (Coordinator)
Oni (Finance Officer)
Pius (Community Empowerment Officer)
Ajeng (Community Empowerment Officer)
Office:
JRS Community Center, Hotel Kenanga, Cisarua, Bogor
Disclaimer:
Due to the limited resources of JRS (Staff and Budget), not all project ToR submissions are selected.
See the poster: